Sêr Cymru Fellows visit Brussels
18 NRN-LCEE Sêr Cymru Fellows visited Brussels on 9 November to familiarize themselves with EU funding from the European Research Council, Horizon 2020 and Marie Skłodowska-Curie Actions. They were accompanied by Welsh Higher Education European Liaison Officers (WHEELOS) from Aberystwyth, Bangor, Cardiff, South Wales and Swansea Universities.
The Welsh Higher Education Brussels (WHEB) office had organised a busy programme of meetings that included practical advice on how European funding is organised, and insight into how to make applications to the many opportunities that are available. Individuals from several organisations generously gave of their time to meet with the NRN-LCEE delegation including Dr Swinburne MEP, the European Research Council, the UK Research Office, UK Permanent Representation to the EU, the Directorate General for Research, as well as several EU networks, platforms and industry representatives.
After the visit David Thomas, the NRN-LCEE Director, reflected "This short and intense visit gave our Fellows a superb opportunity to meet experts in European funding. Hopefully it has helped give them the confidence to apply for EU funding and/or become expert evaluators for EU panels. At the same time it was a good to see how Fellows from very different research backgrounds used the time to exchange ideas and even develop new ideas for future collaboration."
This visit was the fourth in a series of Brussels visits organised by the NRN-LCEE for their researchers. The fifth visit for the AquaWales and Cleaner Cows Clusters is planned for early 2017.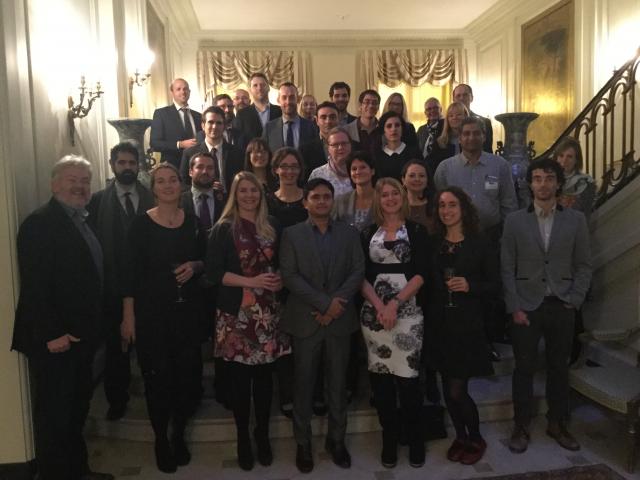 NRN-LCEE Fellows and WHEELOs during the Brussels trip.
Publication date: 14 November 2016