Public lecture: Exploring the energy revolution: Thinking big and small
Dr. Rebecca Ford, Oxford Martin Programme on Integrating Renewable Energy, University of Oxford
This lecture has now finished, you can watch a recording here.
In this lecture, Dr Rebecca Ford, programme manager for the Oxford Martin Programme on Integrating Renewable Energy at the University of Oxford, will draw from work undertaken in the Oxford Martin Programme on Integrating Renewable Energy, to discuss concepts and challenges related to a changing energy system, outlining some of the changes required to deliver an energy system fit for purpose in the 21st century.
In the UK and around the world energy systems are going through a phase of rapid change. This "energy revolution" is being driven by decarbonisation goals (to help tackle climate change and meet the goals of the Paris Agreement), decentralised power generation (the shift from large coal power stations to wind and solar farms), digitisation (the growing ability to collect data about how energy is flowing in the network and use this data to optimise performance), and democratisation (as consumers and communities become increasingly engaged in their energy future).

These fundamental changes in the energy system mean that we need new ways of understanding and new paradigms for modelling, managing, and evaluating its operation. We need to think big, encompassing innovation in technological advances, business models, consumer engagement, and policy frameworks. At the same time we also need to think in more granular terms. Increasing renewables to meet decarbonisation goals makes balancing supply and demand across all points in time more challenging. Increasingly distributed generation makes balancing the system across space more challenging. And increased democratisation requires careful consideration of how different types of consumers engage with - and how they are impacted by - the transitioning energy system.

The rules to the game need to change. Market design must address zero-marginal cost issues, incentivise clean energy technology, optimise power flows across time and space, and integrate heat and transport. And increasing activity across vectors (i.e. including heat, transport, and power) at the local level and within communities will require changes to network regulation and governance structures.
When: Thursday 27 September 2018, 17.00-18.30
Where: Lecture Theatre B001, Engineering Central, Bay Campus, Swansea University, SA1 8EN
17.00-17.30 Free drinks reception, Outside Lecture Theatre B001, Engineering Central
17.30-18.30 Public Lecture: Lecture Theatre B001, Engineering Central
This lecture is free to attend and open to the public. There is no need to book a seat.
Add this event to your calendar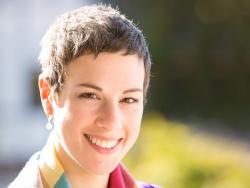 Dr Rebecca Ford is a researcher in Energy at the Environmental Change Institute, and the research programme manager for the Oxford Martin Programme on Integrating Renewable Energy.
She has a Masters degree and PhD in Engineering from the University of Oxford, has worked as a post-doctoral researcher in the Business School at the University of Otago, and as Senior Research Fellow and Deputy Director of the Centre for Sustainability; an interdisciplinary research Centre at the University of Otago.
Rebecca is a multi-disciplinary scholar, whose research focuses on energy challenges and transitions toward a sustainable future, the role of different agents in creating change, and the implications and opportunities for new business models, existing and new infrastructure, and shifts in societal energy culture. She is interested in how people interact with energy systems, and how social science and technological insights can be co-developed to better inform policy related to resource efficiency, carbon emissions, energy development and energy resilience.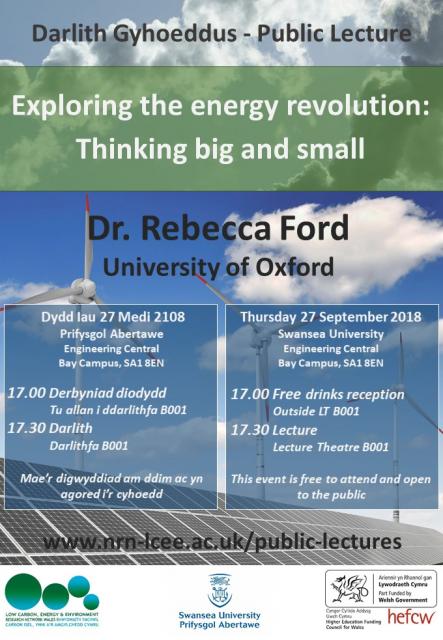 Related documents: